(Sh. R.R. Swain- IPS) There has been frequent demands from the public in general and the media and student community in particular to know about various aspects of traffic related matters particularly accidents and their causes, road conditions, traffic movements, transport facility etc.

The Jammu and Kashmir Traffic Police website is part of the continued endeavour of the Jammu and Kashmir Police.
(Sh. Bhim Sen Tuti - IPS) The objective of Jammu and Kashmir Traffic Police is to reduce the fear of accidents, rash and negligent driving from the minds of our citizens. We are dedicated to effective traffic regulation and enforcement of law. We want to encourage the involvement of public in traffic management.

The Jammu and Kashmir Traffic Police website will provide the citizens all the traffic updates to securely move around our beautiful J&K.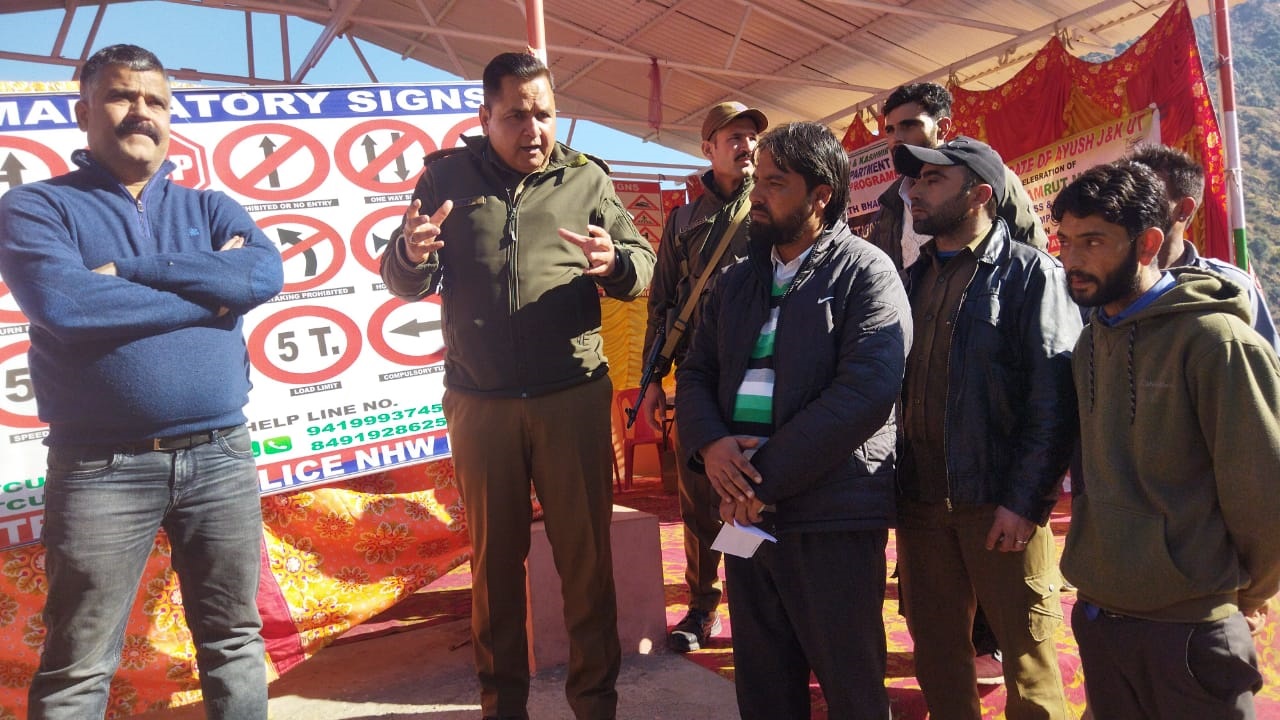 Reach Home Safely, We care for you
It is a mission of J&K Traffic Police to safeguard the lives of the people we serve, to reduce the incidents of accidents, rash and negligent driving, driving under the influence of liquor and thus enhance the public safety in active coordination with various sister agencies, NGO's, stakeholders as well as active cooperation of the people we serve, with an aim of improving their quality of life.
Compassion, Efficiency, Law and Management is our life.
Your Safety is the utmost priority to us.
Our mandate is to do so with honour, integrity, propriety and uphold the law of the land. We at all times dedicate ourselves with the highest ethical and professional standards to maintain public confidence.
The efficient management of traffic has emerged as one of the most challenging aspect to the Government as it involves life and safety of the citizens. Shrinking roads, ever-increasing traffic, increasing lack of civic sense coupled with blind urge to merely imitate (without following the prescribed path) are some of the factors which add to the challenge. Maintaining the balance of safety and security vis-à-vis promptitude requires high degree of professionalism. The lopsided growth, especially in city of Jammu/ Srinagar has seen the vehicular population run many times more than the infrastructure which is available.
It is with this background that we initiated daunting task of reaching our stated mission. The active coordination and wholehearted cooperation of citizens, stakeholders, sister agencies has taken us to some distance but the desired scenario is still very distant. This website is an attempt to bridge that gap and we wish that this provides all of us a platform through which we can take a quantum jump.
Community Initiatives
A vehicle e-challan is a computer-generated challan being issued to all the traffic defaulters.
It is necessary for everyone to be aware of traffic rules. We make sure to keep reminding people.
It is our responsibility and duty to support and manage a smooth flow of traffic to ease lives of people.